Oversea remittances to Vietnam have run into real estate market since last year, which is expected to continue increasing because of recovery signs in this market and the revised Housing Law, which will take effect in July to permit foreigners to buy houses in Vietnam.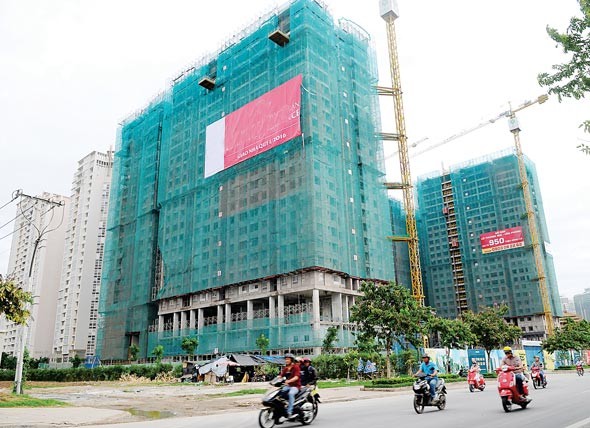 Many projects have been implemented to receive oversea remittances in HCMC (Photo: SGGP)
Le My Hoa from District 10 said that her husband was working in China and transferred home about US$30,000 a year. Because the Vietnamese dong interest rate has dropped low for the last two years, she decided to withdraw her VND1 billion deposit to buy a 200 square meter land in Cu Chi District.
Director of an oversea remittance company in HCMC said that the remittances have more and more been invested in properties for the last two years because of low reward interest rates for both U.S. dollar and Vietnamese dong.
The revised Housing Law will further property investment if relevant procedures are transparent, he added.
The State Bank of Vietnam in HCMC reported that oversea remittances to the city reached US$1.7 billion as of May, up 18 percent over the same period last year and accounting for 35 percent of the whole year's number.
Remittances to Vietnam have mainly come from Europe and the US.
Positive signs in the world economy and the warming real estate market are expected to increase Vietnam's remittances to US$5.3 billion this year, it forecast.
The bank deputy director Nguyen Hoang Minh said that the ratio of remittances invested in the real estate market was forecast to hike 23-24 percent in 2015. It was 21.2 percent last year.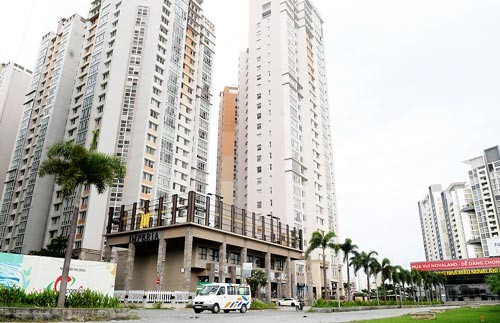 (Photo: SGGP)
6,600 apartments from seven new and 13 already existed projects have been offered for sale in the first quarter this year, a quarter on quarter increase of 40 percent and year on year hike of 137 percent, according to the real estate service provider Savills Company. That was the highest quarterly increase since 2011.
The latest report from the Ministry of Construction showed that the number of successful transactions grew well, mainly in small and medium apartment segment and on-schedule projects.
It totaled 5,850 in the first four months this year, up 2.5 times over a year ago. April alone recorded 1,600 successful transactions, up 10 percent over March.
Banks have step up lending, the number of projects has more and more increased, and the volume of capital invested in the real estate market has been on the rise. These together with the remittance flow are feared to signal a property bubble.
Therefore, Prime Minister Nguyen Tan Dung has asked authorized agencies to control over the condition and prevent the bubble in the real estate market.