The ministries of finance and Industry & Trade asked petrol enterprises to lower the price of RON 92 and E5 of VND 341 and VND 336 respectively, yesterday.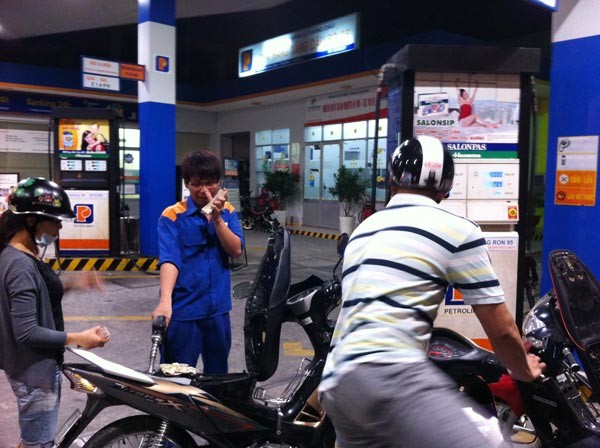 (Photo: SGGP)
Accordingly, the retail price of petrol was cut sharply by VND 341 per liter at 15PM yesterday; as if the RON 92 reduced VND 341 per liter to touch VND 16,168; the E5 was down VND 336 per liter to reach VND 15,647 per liter.
However, the price of diesel 0,05S increased VND 390 per liter to VND 12,298 per liter and Kerosene was up VND 370 to reach VND 10,667; Mazut up VND 350 to touch VND 8,741 per kg.