The 16th 'Pride of Vietnamese Goods' promotional program by Saigon Commercial Cooperative Union will start at all Saigon Co-opMart supermarket chain stores across the country from August 28.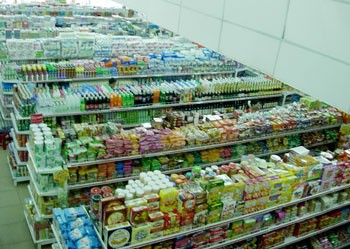 'Pride of Vietnamese Goods' promotional program kicked off at Saigon Co-opMart supermarket chain
Vietnam's leading supermarket chain has cooperated with more than 600 enterprises to offer a discount of 50 percent on 2,000 products. Saigon Co.op will also present gift vouchers to customers and organize attractive promotional activities during the program.
The event launched in response to the popular 'Sale Promotion Month' and the campaign 'Be Vietnamese Buy Vietnamese' will run until September 24.
Additionally, Saigon Co-opMart has joined hands with Ho Chi Minh City Food Company or Foodcosa to kick off the construction of Co.opMart Foodcosa supermarket in Go Vap District on August 20.
The three-storey supermarket covering an area of around 17,000 square meters will be a shopping and entertainment center including a supermarket, fashion shop, food court area and Galaxy Cinema, at a cost of VND223 billion, and will be fully operational by the beginning of 2015.