Many businesses have reported a year-on-year decrease of sales and behind expectation of purchasing power in the first quarter when consumers pay off holiday shopping bills every year. Although the first month of the second quarter ended, the condition has not improved.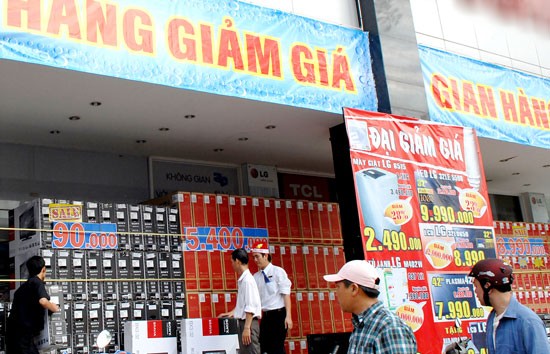 Despite big discounts, the purchasing power of many consumer products has been behind expectations (Photo: SGGP)
Retail giants launched big promotions in the Reunification Day and May Day holidays. Each promotion contained thousands of commodities with a discount of up to 49 percent.
However the purchasing power has fallen short of their expectations. Customers have just focused on buying essential foodstuffs, especially fresh and processed food at supermarkets and traditional markets.
Other commodities saw the purchasing power unchanged or even down over the same period last year.
Many producers have also reported that sales in the first months this year reduced 10 percent over the same period last year.
According to experts, the economy has showed some positive changes but aggregate demand has been weak and recovered very slowly, putting many businesses in difficulties which have been worsened with up input costs on import materials, electricity, water, petrol and oil.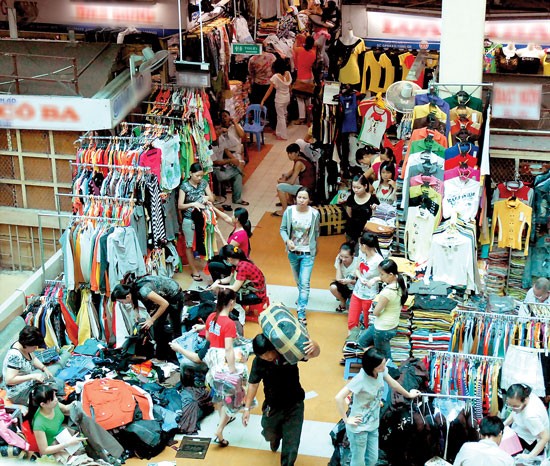 A wholesale market sees more sellers than buyers in Ho Chi Minh City (Photo: SGGP)