The Housing and Real Estate Market Management Department under the Ministry of Construction said that the number of transactions posted a rather good year on year growth rate in January.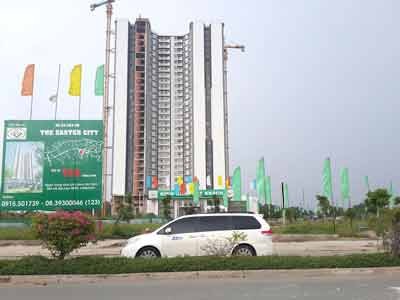 An under construction project in Binh Chanh district, HCMC (Photo: SGGP)
That was equal to the number in the previous month. Hanoi saw 1,600 successful transactions while HCMC had the same number.
 
Market liquidity highly increased, the most traded segment was small and medium commercial housing with one-two bedrooms and the price of about VND1 billion (US$45,000).
 
Housing price was stable in January. Only projects with advantageous traffic, good position and on-schedule progress were offered for sale at a slight increase price.
 
As of January 20, real estate inventory value was VND49,140 billion (US$2.21 billion) including 7,520 apartments worth VND10,621 billion; 7,474 houses worth VND13,267 billion and 1.57 million square meters of commercial housing land worth VND4,390 billion.