The inter-ministries of Trade & Industry and Finance decided yesterday at 16:pm that the retail prices of RON 92 petrol and E5 bio-fuel were remained unchanged at VND 17,594 per liter and VND 17,322 per liter respectively.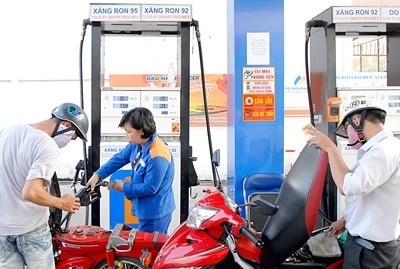 The prices of diesel, mazut, kerosene decreased at 16pm yesterday
The prices for diesel 0.05S decreased VND 25 per liter to VND 14,011 per liter and kerosene went down VND 80 per liter to VND 12,520 per liter and mazut 180CST decreased VND 417 per kg to VND 11,206 per kg.
The use of the petrol price stabilization fund was kept stable.