Factories in Dung Quat Economic Zone (DQEZ) are currently in need of highly skilled workers for specialized production. However, there are few highly skilled workers in the locality as well as in the whole country.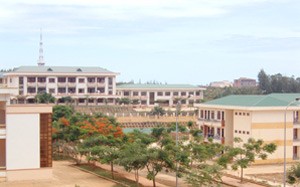 Dung Quat Economic Zone.
In 2006, the steel factory of Tycoons Worldwide Group (Taiwan) needs 8,000 workers. The heavy industry complex of Doosan Group (Republic of Korea) needs 10,000. Dung Quat Oil Refinery Plant needs about 15,000 specialists, engineers and workers for the highest production. For the time being, 2,000 skilled welders are needed for the construction of the plant but only 170 have been recruited. 
The Dung Quat Economic Zone is facing difficulties in recruiting a large number of mechanics for assembling super-long and super-heavy equipment lines.
In estimation, there will be over 10 heavy industry factories in the DQEZ by 2010, including petrochemistry refinery, chemical, steel, heavy industry equipment production, ship-building. Over 25,000 workers will be employed.
The DQEZ currently lacks construction engineers and supervisors, highly skilled welders, Chinese and English interpreters. Contractors demand engineers specialized in work quality management, mechanic, construction, work survey, etc. 
 
Meanwhile, Dung Quat Vocational School can train only 2,500 technical workers a year. Some employment and training centers under the Quang Ngai Labour, War Invalids and Social Affairs Department can only supply with a few hundreds of technical workers a year.
Principal of the Dung Quat Vocational Training School Tran Ngoc Chau said, "Though the school is given lots of support and has good accommodation and study conditions, it sill meets difficulties in enrollment."
If the local authorities do not actively find solution for the problem, it will hinder the development of the economy investment.
The DQEZ is located in Binh Son District of Quang Ngai Province in the central part of Viet Nam.