The General Department of Vietnam Customs has reported that the import volume of steel billets saw a sudden and sharp increase of 232 percent over the same period last year, to hit 340,000 tons in January.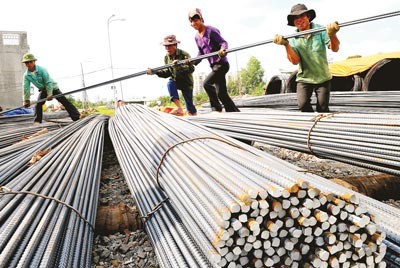 (Illustrative photo: SGGP)
Its import turnover was estimated to hit US$91.4 million, a year on year rise of 98 percent.
 
Notably the import price under Cost and Freight (CFR) term averaged only US$269 a ton during the month, down 68 percent.
 
That is considered as a key reason causing steel rolling mills have imported steel billets most from China instead of producing for higher profit.
 
Previously the Ministry of Industry and Trade has made a decision to apply temporary safeguard measures to steel billets and bars.
 
The tariff rate imposed on steel billets is expected to hit 45 percent and 30 percent on steel bars if necessary.