Steel prices in many southern provinces have decreased since early this month, according to Vietnam Steel Association. Regarding the steel supply, the association said there will be enough steel to meet demand until the end of the third quarter.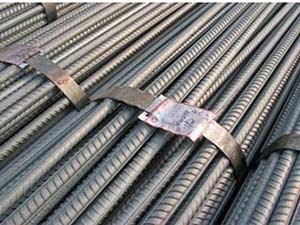 Steel prices down in many southern provinces

In the province of Dong Thap, 6 - 8 mm steel manufactured by joint ventures is currently sold at VND19,700/kg (US$1.18/kg), down VND1,000/kg.
In Tra Vinh, the price has declined by VND500 to VND19,500 per kg. In An Giang, steel is offered at VND21,000/kg, down VND500/kg.
A bigger reduction in steel prices was seen in Kien Giang, where steel is sold for VND20,000/kg, down VND1,500/kg.
In Ho Chi Minh City, the wholesale price of steel has gone down by VND500 - 2,000 per kg.
Reduction in steel prices has resulted from a sharp decrease in prices of steel ingots in the world market. The price was down to US$960 per ton from US$1,100 – 1,200 per ton, according to the association.
Another reason is that local steel producers have increased their output of rolled steel. Over the past seven months, the Vietnam Steel Corporation alone turned out more than 2.2 million tons of steel, up 4.7 percent compared to last year.
Although some have claimed that there will be a shortage of steel by the end of the year due to hundreds of thousands of tons of steel ingots having been exported, the association confirmed that there will be enough steel and steel ingots to meet domestic demand by the end of the third quarter of the year.
This information is based on the increase in production and stockpiles of steel ingots. About 1.86 million tons of steel was imported last month, up 58.8 percent compared to last year. Since Aug 10, the export tax on steel ingots increased to 20 percent, which may slow the export of this item down, said the association.