The Ministry of Industry & Trade said goods for Tet this year increase from 10 percent to 15 percent over the previous years.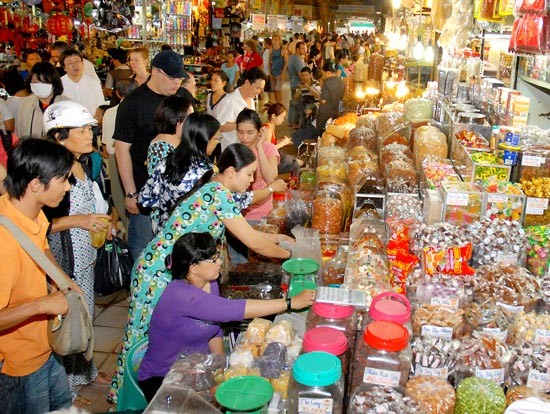 Tet goods are much more diversified this year, Photo: Cao Thang
The essential goods in the Tet holiday are much more diversified including candy, beverage, milk, fresh products…
It is forecast that purchasing power in the Tet holiday will also increase from 8 to 10 percent compared to last year.
The Ministry asked localities, enterprises actively check the supply and demand of Tet goods, building the plan to serve the biggest festival of the year, implementing the market stabilization program to introduce Vietnamese products to rural areas, mountainous region and island districts.
The ministries of Industry & trade and Agriculture & Rural Development are boosting clean agro products to meet people's demand in the Tet holiday.