The International Monetary Fund's (IMF) latest World Economic Outlook report on Thursday hailed Viet Nam's strong economic growth rate.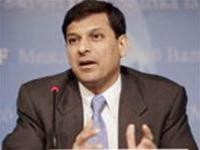 Director of the IMF's Research Department Raghuram Rajan
Director of the IMF's Research Department Raghuram Rajan spoke at a press briefing in Singapore to release the report, referring to Viet Nam as an "Emerging China."
Deputy Director of the IMF's Research Department, Charles Collyns states that Viet Nam is rapidly attaining the status of an emerging market country.
However, Viet Nam is facing a number of problems such as inflation and structural issues.
Mr. Collyns said that Viet Nam's potential upon entering the WTO is good, but also stressed that a slew of new issues will arise as the economy opens up in line with integration. 
He also emphasized that reforms in state-owned enterprises need to be expedited and that state-owned commercial banks will face tougher global competition as Viet Nam joins the international body.

"Viet Nam's prospects are good, but it needs to make sure that all sectors of the economy are fully ready to meet additional competition," he added.
The British Standard Chartered Bank recently said that Viet Nam's economic growth rate will stand at 8.2 % until Viet Nam enters the World Trade Organization, at which point it may grow.
The bank also believes one of the great challenges to Viet Nam is inflation.
Mr. Joseph Tan, an economist of Standard Chartered Bank said; "Viet Nam's inflation is predicted to be 7.7 % for 2006, but it may reduce in the next year. We are optimistic about this country's potential because its economic growth and policy reforms seem to be following the right path."