Three Vietnamese companies have been listed in the 2007 Asia-Pacific Retail Top 500. The companies were selected by the regional trade magazine Retail Asia Publishing, which has a circulation of approximately 60,000 readers in the retail and supply chain industries.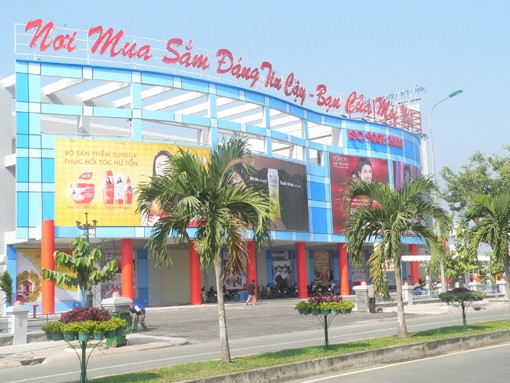 A Saigon Co-op mart in the southern province of Vinh Long 

The three companies are all based in Ho Chi Minh City. The first one is the Commercial Cooperative Union (Saigon Co-op) receiving the gold award for the fourth time; The Saigon Jewelry Holding Company (SJC), won its second silver, and the Saigon Trade Center, a part of the Nguyen Kim Cooperation, got the bronze for the first time. The Saigon Co-op was also selected as one of top 10 most efficient retailers in the region.
The award ceremony was held in Tokyo, Japan on Thursday.

The magazine's managing director, Steven HL Goh, highly praised the rapid development of the Vietnamese economy over recent years, particularly the enormous growth of the retail industry.
He outlined the criteria for the selection of the three Vietnamese companies. Included was the efficiency of store management, marketing information, customer service, logistics and human resources.

The annual awards, which began in 2004, honor the 500 top performing retail companies in 14 regional economies. These nations are made up of Australia, China, Hong Kong, India, Indonesia, Japan, Malaysia, New Zealand, the Philippines, Singapore, South Korea, Thailand, Taiwan and Viet Nam.

In another move, Viet Nam's Sacombank Securities (SBS) signed a cooperative agreement with Thailand's Tisco Securities. This arrangement is the first of its kind between Vietnamese and Thai securities firms that will lead to the cross-listing of companies on the stock exchanges of both countries.
The one-year agreement on banking investment, brokerage and stock investment, has the potential to be extended if proven to be beneficial for both companies.

"The partnership with Sacombank Securities will help Tisco expand its business coverage in Viet Nam, one of the fastest growing economies in Asia", the managing director of Tisco Securities, Paiboon Nalinthrangkurn, quoted in local newspapers.

Tisco will work with Sacombank Securities to assist Vietnamese companies and state enterprises to list on the Ho Chi Minh Stock Exchange. If Vietnamese companies are interested in listing on the Thai Stock Exchange, Tisco will help them to comply with listing regulations.