The Ministry of Agriculture and Rural Development have agreed in writing with the Ministry of Industry and Trade on import quotas of sugar, salt and chicken eggs in 2015 in preparations for businesses to conduct WTO commitment.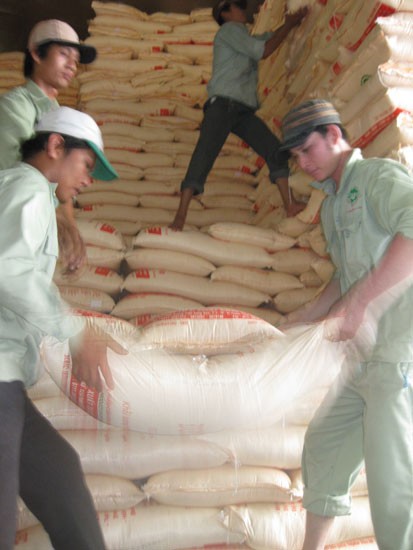 Sugar bags in stock in the Mekong Delta (Photo: SGGP)
According to the document, the import quota of sugar will be 81,000 tons, salt will be 102,000 tons and chicken eggs will be 555,600 ones.
The Ministry Agriculture and Rural Development proposed the Ministry of Industry and Trade to have a public and clear import project and create fairness among businesses.
The salt quota should be allotted to medical businesses right now. The two ministries will decide the timing to import the rest volume of salt in the quota when suitable to accord with domestic production and not to affect salt makers.
Eggs should be specified as 'merchandise' to prevent businesses from importing the product for breeding.