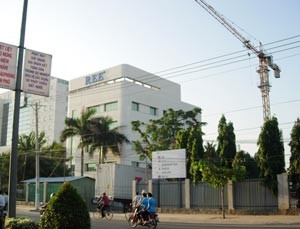 ReeCorp is typical of HCMC's equitized enterprises. (Photo: T.C)
As of now, Ho Chi Minh City has equitized 238 state-run enterprises, with the total capital raised after equitization reached VND 1,216 billion, two third of which came from the public.
The city's Enterprise Management Reform Committee has had flexible equitization solutions such as reducing the state's stake combined with additional share issuance or maintaining the state's investment with additional issuance.
Because fund was raised from nay different sources, enterprises were able to growth in size rapidly. For instance, the Refrigeration Electrical Engineering Corporation (ReeCorp) raised its chartered capital to VND 282 billion from VND 16 billion; Kymdan Rubber Joint-stock Company's chartered capital reached VND 84 billion from VND 7.5 billon; or Trans Forwarding and Warehousing Corporation (Transimex Sai Gon) nearly doubled its size, from VND 22 billion to VND 43 billion.
Moreover, revenue has grown significantly, after these enterprises equitized, on the average of 64%.
Ho Chi Minh City also has 10 shareholding companies listed on the stock market.
Related Articles:
REE to Invest US$ 250 Million in Power Plant
Viet Nam Dragon Fund Buying in GIL and TMS
Equitized Companies Make Achievements
Saigon - Kymdan Rubber Stock Company Receives 14th Int'l Certificate