The market for gas products is heating up. Not only are some distributors illegally transferring gas from larger to smaller canisters in order to make a bigger profit on each canister, but they are also mislabeling their products with brand names causing unfair competition between distributors.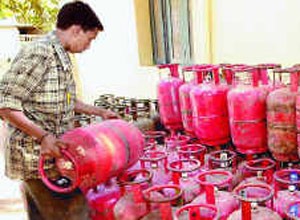 Distributor arranges gas canisters in his shop

Mr. Do Ngu, representative of Bao Anh Distributors, complained that the Elf Gaz Company were selling their product at a cheaper price than the market average to new clients, in a bid to entice increasing numbers of new distributors.

Mr. Tran Manh Tam, representative of the Elf Gaz Company, explained that this was not the reason for the reduction in price; they were merely giving good discounts to those distributors that purchase large quantities of gas from them.

One HCMC distributor said that the authorities had stopped their trucks a number of times to check the validity of their gas products because competitors had falsely reported them to the police in an attempt to taint their image.

In addition, a popular distributor in HCMC complained that they were losing customers to those that were selling their goods at a much cheaper price because the canisters they had been selling were not filled to capacity, as they should be.

Those distributors trying to cheat the market have been mixing real products with falsely labeled products when selling it on to the shops.

One prestigious distributor confirmed that the guilty distributors have been cooperating with some agents to deliver the falsely labeled products to the market.

This unfair trading has caused difficulties for the prestigious distributors.

In an effort to solve this problem, companies have been told to check the credibility of any new distributors before signing any contracts.