A top U.S business official expressed his wish to make the U.S the number one investor in Viet Nam, instead of sixth as currently.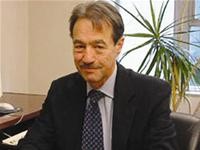 Mr. Matthew P. Daley, President of the US-ASEAN Business Council
The U.S wants to invest in factories and infrastructure, Mr. Matthew P. Daley, president of the US-ASEAN Business Council and Stuart Dean, chairman of General Electric Group and chairman of Viet Nam – U.S Business Council told Sai Gon Giai Phong Thursday.
It also wants to involve Vietnamese partners in the export trade and look for companies to produce parts.
In addition, the U.S. businesses expect to transfer advanced technologies to Viet Nam, including technology involving energy saving, clean energy, aircraft construction and communication.
Viet Nam has made remarkable progress since joining the World Trade Organization and is becoming an important destination for U.S investors, Mr. Daley added. He is confident that within the next two or three years, the U.S will be the number one investor in Viet Nam.
U.S businesses are looking for long-term investment opportunities in Viet Nam and will not be deterred by temporary economic hardship, said Daley, who heads a delegation representing over 100 American businesses.
The delegation's purpose is to understand the policies and priorities of the Vietnamese government and to help Viet Nam understand the concern of foreign investors, especially those from the U.S.