The Vietnam Assets Management Company (VAMC) has purchased VND 59.5 trillion (US$ 2.83 billion ) worth of bad debts from 35 credit institutions by September 1, said Nguyen Quoc Hung – Chairman of VAMC's member-board.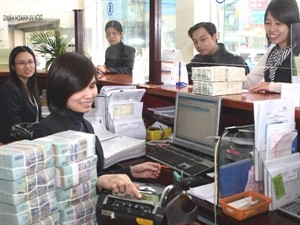 Illustrative image (Photo: VNA)
The VAMC plans to purchase between VND 70 trillion (US$ 3.17 billion ) worth of bad debts during 2014 and VND 100 trillion (US$ 4.74 billion ) in 2015, Hung said.
VAMC, a wholly State-owned company with charter capital of VND 500 billion (US$ 23.7 million ) and managed by the central bank, was established in late July last year to reduce bad debts of the banking sector.

Apart from the debt business, the Ministry of Finance allows the VAMC to hold deposits at State-owned banks and make investments (hold stakes) in other companies.