The World Bank (WB) on Tuesday announced its new Country Partnership Strategy (CPS) for Viet Nam covering the period 2007-2011, under which the WB will provide Viet Nam with more than US$800 million per year in long-term interest-free credit.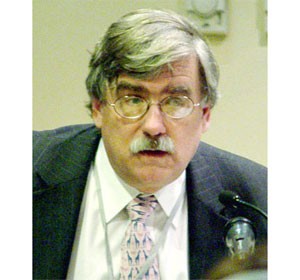 James Adams

Speaking at the launching ceremony in Ha Noi, Mr. James Adams, WB Vice President for the East Asian and Pacific region, said that Viet Nam stands out as a model of development, lifting millions of people out of poverty while ensuring an even distribution of the benefits of its vibrant market economy.

The new strategy strengthens the institutions responsible for facilitating and safeguarding a more complex and diverse economy, with initiatives ranging from the regulation of infrastructure, to social insurance and the development of modern planning and budget systems.

The strategy proposes four areas for the WB's engagement in Viet Nam, including improving the business environment; strengthening social inclusion; better management of the environment and natural resources and continuing the improvement of good governance.

Mr. Adams went on to say that Viet Nam has been effective in its use of International Development Association (IDA) financial aid, reducing the country's poverty rate from 58 percent in 2003 to 20 percent in 2004. Increases in universal education levels and access to electricity by more than 90 percent of the population also figured high on the list of major achievements.

Talking about the scandal at the Ministry of Transport's Project Management Unit (PMU 18), he said that independent investigations disproved any misuse of WB funds in projects managed by the PMU 18.

To ensure the effective use of its new development aid, the WB will assist the Vietnamese Government in the improvement of its auction system and provide guidance on how to manage its loans effectively, the official added.

Since 1993, the IDA has provided 6 billion USD in interest-free credits and grants to Viet Nam to help the country maintain growth and reduce poverty.

In the past, the funds have been used to build roads and other infrastructure, connect millions of rural people to the power grid, improve the education system, expand agricultural production and provide access to basic services such as running water for nearly 3 million poor people in urban areas.