Viet Nam is carrying out reforms more rapidly than China and is not necessarily afraid of any competitors in the Association of Southeast Asian Nations, Dr. Gerhard Will, a German expert on Vietnamese studies, recently told a Tuoi Tre reporter.

You have studied Viet Nam for a long time, what recent progress or dynamics in Viet Nam interest you the most?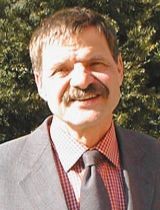 Dr. Gerhard Will
Dr. Gerhard Will:
For me, the most interesting thing is the concept of "civil society" which has been discussed so much in Viet Nam. Anyone who was in Viet Nam 17 years ago when they opened their doors to the world would be very surprised by how much it has changed.
Having said that, imagine how many changes I've witnessed since I wandered the streets of Ha Noi in late 1975.
Another change I have noticed is in the way the Government is thinking. I feel that Viet Nam will follow a socialist path but with much more flexibility in terms of its policies.
At present, the Vietnamese State wants to focus its energy and finances on the implementation of its key duties and the expansion of the private sector and non-government organizations.
Viet Nam is aiming at creating a stronger and more effective State using a bottom up philosophy.
What opportunities does Viet Nam have to become a wealthy country having a real voice in the region?

Regarding trade, Viet Nam is competing with China rather well. China is strong in exports on a large scale, while Viet Nam is good at making sophisticated products that require artistic skills such as fashion design and furniture. Vietnamese people better understand European taste.
Among ASEAN members, Malaysia has a stable political situation like Viet Nam. If you compare the correlation of exported products and population in each country, Malaysia is not Viet Nam's direct competitor.
Thailand's economy is not as good as it was before. About 60 percent of its population are farmers but their production accounts for only 10 percent of their GDP. In addition, many social matters in Thailand have not been solved and that has critically unbalanced the country.
In my opinion, Viet Nam's economy has a much more balanced development than Thailand's.
The political situation is unstable and complicated in Indonesia and the Philippines, therefore, I think Viet Nam is not necessarily afraid of any competitors.
Moreover, the U.S., a powerful economic country, is very interested in Viet Nam.
There is a lively discussion taking place these days about whether Viet Nam should copy reforms which China has been implementing. What do you think?
I think Viet Nam carries out reforms more rapidly than China. Many compare China's economy to a big vessel on the ocean, and Viet Nam's to a cork. Therefore, every move of the big vessel makes the cork bob.
Taking a closer look at though, it isn't like that. The development of Shanghai is just one part of the story. Viet Nam, whose population is less than one-ten of China's, is better positioned to move into a market economy more rapidly than China. Viet Nam also doesn't have power supply problems like China.
What does Germany find interesting about Viet Nam?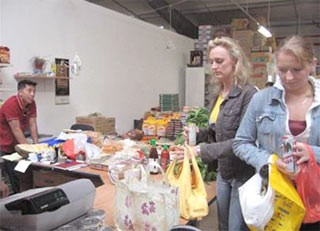 Vietnamese foods are sold at Dong Xuan Trade Center in Berlin
Viet Nam has chosen Germany as a partner to set up a dialogue mechanism aiming to have wide discussions on legal matters such as the establishment of civil society and the centralized State.

Viet Nam's codes and regulations are not enforced effectively. Dialogues between Germany and Viet Nam on this issue will be very practical and help the two sides understand each other better.

There is a big Vietnamese community in Germany, and the Vietnamese are regarded as the only people from Southeast Asia that can speak German fluently.

Economic cooperation, however, cannot be based on traditional political relations. As with any of its trading partners, Viet Nam needs to take doing business with Germany seriously. Some German enterprises have complained that business arrangements with some Vietnamese partners didn't turn out as they had expected.

In general, though, the two countries have good traditional relations which help to strengthen ties, especially in education and training.
Dr. Gerhard Will is the only scholar of the German Institute for International and Security Affairs who is substantially knowledgeable about Southeast Asia.

He was in Southern Viet Nam in 1971 as a reporter. Six months after Viet Nam was reunified on April 30, 1975, he was issued a visa to visit the reunified country while studying in China.

From then on, he has returned to Viet Nam many times to conduct his research.