The private sector, both domestic and foreign, is prioritized to develop infrastructure in Viet Nam in the coming years, an official of the Ministry of Planning and Investment said at the first Viet Nam-Japan Forum on State and Private Cooperation held in Ha Noi yesterday.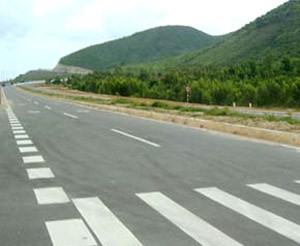 The private sector is prioritized to develop infrastructure in Viet Nam
Participants discussed what are termed Public-Private Partnerships in seaport construction, communications and information technology, power, and water supply and drainage.
 
Tran Bo, deputy director of Urban and Infrastructure Department, said Viet Nam might reduce or even exempt tax on private enterprises during the time of implementing projects.
 
The authorities will make regulations on sharing risks between the state and the private sector or the state will issue bonds for infrastructure construction, he said.
 
Professor Fukunari Kimura from Keio University said that this form of cooperation will help to combine sources of capital, share responsibility and risks, and be highly effective thanks to its simple management and highly competitive edge.
 
Viet Nam has several projects needing investment from the private sector, such as the Express Road and Express Railway from North to South and Van Phong International Transit Terminal.
 
At the forum, Viet Nam and Japan signed a memorandum of understanding to cooperate in promoting Public-Private Partnership projects in infrastructure development in Viet Nam.
 
According to some, the PPP model is becoming in­creasingly recognized as being able to provide a platform to further needed infrastructure requirements in Viet Nam. It is seen by some experts as an efficient tool to maximize the quality and scope of services and resources offered by the private sector.
 
The participation of the private sector in infrastructure investment, they say, can also improve the effectiveness, size and sustainability of infrastructure projects due to the traditional private sector strengths of management effectiveness, accountability, service, and the application of advanced technologies.
 
PPP has been lauded by officials as a tool to aid poverty reduction. They say that using assistance in a flexible way will enable the poor to benefit from the use of infrastructure that is not always readily available to them.
 
The state budget can be used to complement or subsidize end-users and providers to ensure that services keep operating in a stable manner.
In these cases, funding is only provided on the basis of successful completion of the stated aims of the proposal. Service providers are required to invest using their own capital to develop and provide services and will be paid only when they have reached their proposed targets.