During his first trip to Viet Nam as the World Bank's (WB) Managing Director, Juan Jose Daboub met with Vietnamese governmental authorities as well as representatives from private enterprises and international and local bilateral non-government organizations. "Vietnam's annual growth rate of the last 15 years has been quite remarkable, 7% on average," he said.  "The fact that Viet Nam dropped back in our recent rankings on business environment was because other regional countries grew more rapidly."
 
He met with the press on September 9 to talk about his trip.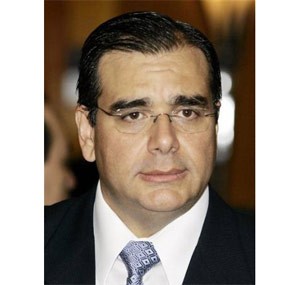 Juan Jose Daboub, World Bank's Managing Director
What do you think about Viet Nam's control of the growth process?
Juan Jose Daboub: The average growth rate of 7% in 15 years is a noticeable rate that many countries cannot attain. In order to keep growing into a fully industrialized country, Viet Nam needs to seek new ways to grow and increase competitiveness and attract more investments as well as take advantage of its human resources. This all needs to be done as soon as possible.
I think if Viet Nam's development plan for 2006-2010 is implemented properly, Viet Nam can reach all its targets.
The WB's recent business environment report ranked Viet Nam's business environment 104th out of 175. What is your assessment of Viet Nam's ranking?
 
Regarding Viet Nam's dropping back in the ranking, regional countries simply grabbed opportunities more effectively and grew more rapidly.
However, estimates on a given year give a static picture. Viet Nam still has the chance to speed up reformation, not because of any rankings but for Vietnamese people's interests.
Today, I just had a field trip to Hai Phong City and saw the hope in people's eyes. When the (Vietnamese) government has a vision of development and people work hard daily to improve their lives, I believe that you will hit the planned target.
Tell us about the finance systems involved in the WB's budget for Viet Nam in the near future.
We are working with the State Bank of Viet Nam (SBV) and the Vietnamese Government on reforming the financial system, an important field of which is modernizing the SBV, changing it from a treasurer of commercial banks to one that functions as a central bank.
In addition, we are discussing about a change in management like if it is necessary to open 64 branches of the SBV in 64 provinces and cities, if there should be a lessening of the SBV's management and ownership in equitized banks.
It seems as though Viet Nam is home to favorable conditions to court foreign capital sources by issuing bonds in foreign currencies. What is the WB's viewpoint?
Issuance of foreign-currency bonds to the international market is basically a foreign loan. I was a finance minister, so I can understand well that the management of national loans depends on inputs and the quality of budget spending. If there is a gap between these two things, the government has to bridge the gap by either equitizing state-owned enterprises or by loans through issuing bonds in international or local markets.
At present, Viet Nam has just been evaluated highly by a prestigious international ranking agency; this will make it easier for Viet Nam to attract foreign capital. Of course, management of loan rates is very important.
Could you tell how the WB's investigation into PMU18 is going?
So far, we have made no conclusion in the case. Basically, PMU18 used Vietnamese Government capital, as well as funds from Japan and the WB. And it is not still clear whether the WB-financed USD130 million worth of the project was used for gambling or not.
The investigation team of the WB's Institutional Integrity made a working trip to Viet Nam in June and July. They will present their final report to the WB's Board of Governors in late September. We promise to inform you the result after we get it.
In the meetings with PM Nguyen Tan Dzung and other government authorities, I realized that Vietnamese authorities were determined to solve this case. They understand best about the consequences of not solving the problem. They will not want to damage the image of Viet Nam and offend the whole sponsoring community.