Economic growth in Viet Nam is set to rank among the top rates in the region in the next few years, Germany 's Deutsche Bank and Frankfurt Times have said.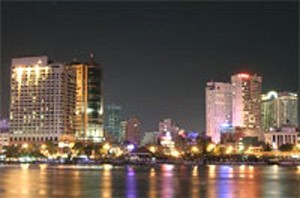 Viet Nam's Economic growth is set to rank among the top rates in the region in the next few years
According to German economic analysts, the steady flow of foreign investment into the country has contributed to its success, with the prospect of accelerating Viet Nam up the ladder to join China and India by 2020.
Another plus factor is Viet Nam 's entry into the World Trade Organization, helping accelerate the nation's on-going reform process and opening the country up to the outside world, the economists said.
According to the Pricewaterhouse Coopers group, Viet Nam is regarded as the most attractive investment destination among 20 countries selected by the group.
Meanwhile, Chile 's Estrategia online has run an article praising Viet Nam's great socio-economic achievements during its renewal process.
The paper said that Viet Nam's economic development as well as its increasing role in the international arena have been admired worldwide as the country has faced many hurdles following the war.
A bevy of world economic powers such as the US , Japan , Germany and the Republic of Korea have shifted their investment to Viet Nam . Foreign investment in Viet Nam was valued at close to US$10 billion in 2006 and is expected to reach up to US$12 billion in 2007.
However, obstacles remain as Viet Nam still struggles with poor infrastructure and financial systems.