Foreign direct investment in the agricultural sector is low and far below potential, Deputy Minister of Agricultural and Rural Development Diep Kinh Tan told delegates at a seminar held in Ha Noi on December 16.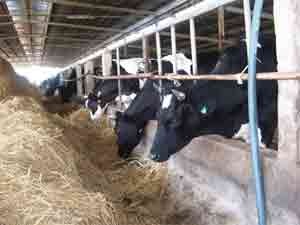 Livestock breeding and animal feed production makes up of 21 percent of total foreign direct investment in agricultural sector.
By the end of November, FDI in the agricultural, forestry, and fishery sectors were worth US$4.7 billion, or just 3.3 percent of total FDI.

To attract more FDI, Mr.Diep Kinh Tan said his ministry has recommended several measures to the Government, including simplifying banking procedures to make credit more accessible for agricultural projects.

A website would be set up soon to function as a marketplace for farmers and agricultural companies, he added.

A report from the ministry said investment in agriculture is on a downward trend.

It blamed this on the delays in paying compensation for land acquisitions, poor post-harvest technologies, and inefficiency in selling produce, which have made investors apprehensive.

Around a third of the investment each is in cropping and processing and forestry and timber processing, and 21 percent in livestock breeding and animal feed production.

Organized by the ministry, the seminar aims to discuss ways to boost foreign investment in agriculture and rural areas through 2015.