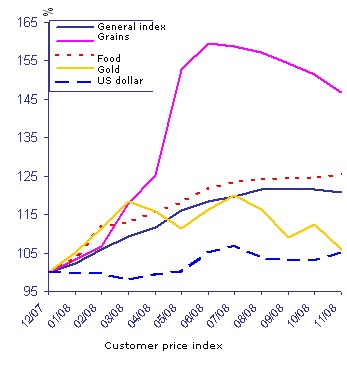 Graph of customer price index in 2008

The General Statistics Office has announced that Vietnam's per capita income has exceeded US$1,000 for the first time.
But the office's Bui Ba Cuong said it does not mean Vietnam has risen above the poverty level.
With the consumer price index rising 23 percent last year, per capita GDP in real terms, or adjusted for inflation, is just around $900, he explained.