Based on the country's economic performance in the first quarter, the General Statistics Office of Vietnam (GSO) on March 27 released its economic forecast for 2009.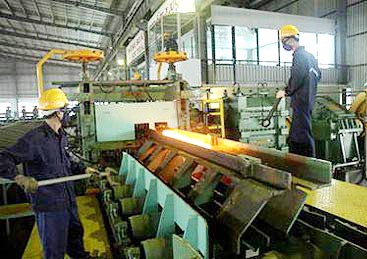 Steel production at Phu My Steel Plant, Ba Ria-Vung Tau Province. The GSO forecasts Vietnam's industrial output to grow by 4.6-6.1 percent this year.
Vietnam's GDP may grow by 4.8-5.6 percent, with industrial output to expand 4.6-6.1 percent; agricultural production to rise 2.5-4.5 percent, and retail sales and service revenue to surge 15-18 percent.
The country's export turnover this year may reach $56-58 billion while imports are likely to be much higher, at $63-65 billion.
Unemployment, and under-employment, will be around 7.7 percent and the rate of poor households will be 12.2-12.4 percent.
If all the forecasts come true, Vietnam will become one of the first economies to climb out of the global economic recession, the GSO said.