Vietnam will issue government bonds worth $300 million this month to raise funds for the state budget, the Finance Ministry said Friday.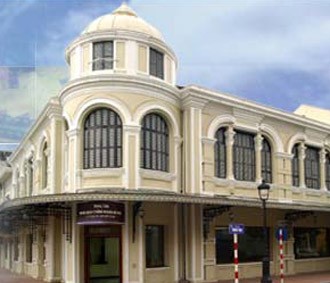 Hanoi's Stock Exchange where the bonds will be issued.
The dollar-denominated, one to three year bonds will be available from March 18-30, the Ministry said on its website.
The bonds will be issued in an auction at Hanoi's Stock Exchange
Vietnamese citizens and organizations, overseas nationals and foreign businesses and organizations will be eligible to buy the bonds.
According to the law, bond holders are permitted to use the bonds for mortgage guarantees, inheritance and trading.
'This measure aims to serve key projects and the spending demands of the state budget,' said the Ministry, adding that it will be 'the first money mobilization of 2009.'
In 2005, the government decided to increase bond issues, four to seven billion dollars worth by 2010, in order to finance development and infrastructure projects.