Some 45 Vietnamese businesses investing in Laos attended a workshop on September 11 to get updates on freshly-signed trade agreements between Vietnam and Laos.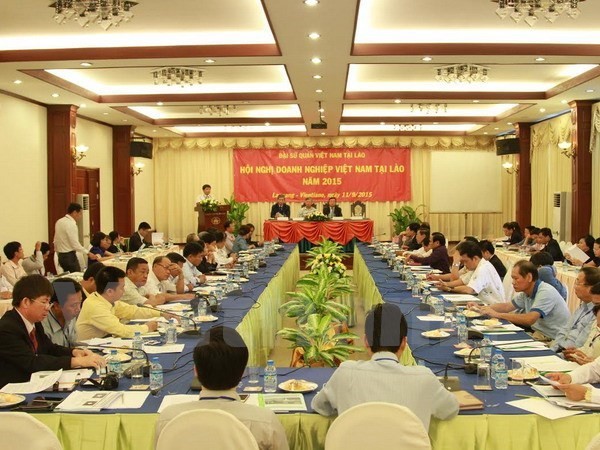 A view at the workshop. (Photo: VNA)
The event was held by the Vietnamese Embassy in Laos and the Mountainous and Border Trade Department under the Ministry of Industry and Trade.
A report of the department said by the end of June, Vietnam was the third largest foreign investor in Laos with 259 projects worth US$ 3.9 billion. Laos also attracted the largest amount of Vietnamese investment in the first half of this year compared to other overseas destinations of Vietnamese investors.
The Ministry of Industry and Trade also gave the businesses an overview of the Vietnam-Lao Free Trade Agreement and Border Trade Agreement signed in March and June, respectively.
The businesses were briefed on the benefits that the two agreements will bring once they become effective.
As Vietnam and Laos share a 2,000-kilometre border line, the border trade agreement would open a new chapter for trade relations between the two countries, fueling two-way trade and fostering regional integration within ASEAN and the Greater Mekong Sub-region (GMS), Nguyen Van Hoi, deputy head of the Mountainous and Border Trade Deparment said.
Bilateral trade between the two nations totalled US$ 1.3 billion last year, up 14.2 percent from 2013 and stood at 686 million USD in the first half of 2015.