In its global research, foreign-owned Standard Chartered Bank (Viet Nam) expects Vietnam's economic growth to reach 6 percent in 2016 and 6.6 percent in 2017.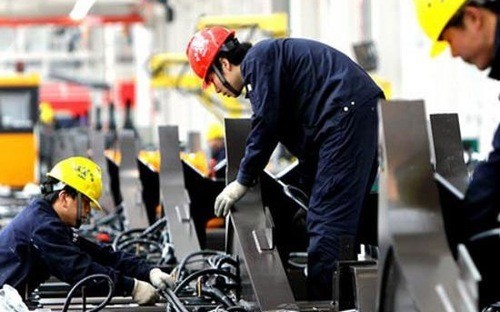 Vietnam's economic growth may accelerate to 6.9 per cent this year through better construction activity and manufacturing strength. — Photo VNA
Construction activity and manufacturing strength are still important factors to help the country's growth despite agricultural reduction. The Bank said in the context of global slow pace of growth, Vietnam is still one of attractive destinations for investment, and expects strong foreign direct investment (FDI) inflows in 2016 as well, the research said.
The study also forecast inflation to be low at 3.4 per cent in the last six month of the year and 2.6 percent for the whole year thanks to risen consumption. Upon rate exchange, the State Bank will apply mechanism to adjust the rate exchange daily which helps the rate balance though the market changed drastically after Brexit. The rate exchange is forecast to fluctuate around VND22,400 a dollar, according to the Bank's experts.