The dependency on import materials and equipment, lack of direct connectivity with markets, low productivity and high production costs have made Vietnamese garment and textile firms develop unsustainably and vulnerable to international integration.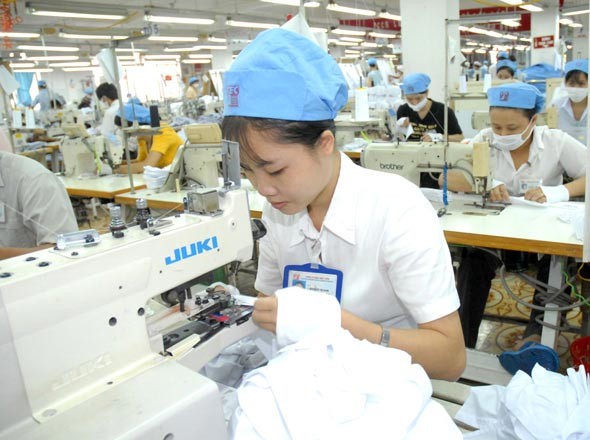 Shirt making for exports at Viet Tien Garment Company (Illustrative photo: SGGP)
The industry contributes 10 percent of industrial production value. In August, exports were estimated to bring US$17.6 billion, up 10 percent over the same period last year.
However the growth has been estimated to be unsustainable because 80 percent of materials for production are imported.
Fluctuations in fuel and electricity prices and exchange rate have seriously affected the entire industry's operation.
Meantime, garment and textile support industry has developed over small scales and been unable to meet demand with high cost prices and weak competitiveness.
Ms. Dang Phuong Dung, deputy chairwoman of the Vietnam Textile and Apparel Association, said that plants have left China for Vietnam, Cambodia, Indonesia and Myanmar, creating a good chance for the industry to make breakthroughs in Vietnam.
However local businesses must boost development of supply chains and intensify connectivity with material suppliers to reduce cost price, which will also help them meet domestic origin requirement to enjoy tax incentives from free trade agreements.
She prompted businesses to take the initiative in connecting together to create a close line from material supply, production to exports to improve competitiveness in the global market.
They should move into phases with higher added value such as design, material production, distribution and change from doing outwork into direct production and export, she added.