Some key export industries including agro-aqua-fishery group, wooden items, rice, fuel and minerals are unlikely to meet higher than 2015 export targets this year because of many difficulties and challenges, stated business associations at a meeting on July 19.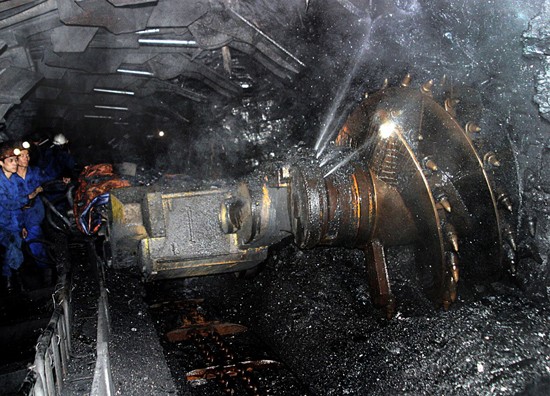 Fuel and mineral export turnover saw a year on year reduction of 39.4 percent in the fist half of 2016
The meeting was chaired by Minister of Industry and Trade Tran Tuan Anh to debate measures to boost export in the second half this year.
According to data from the General Customs Department, the first half export turnover increased 5.7 percent over the same period last year to US$82.13 billion.
Of these, agro-aqua-forestry group increased 4.1 percent to reach US$13.63 billion. Processing and manufacturing hiked 8.7 percent to US$63.59 billion.
Fuel and mineral reduced up to 39.4 percent to US$1.65 billion.
Chairman of the Vietnam Textile and Apparel Association Vu Duc Giang reported difficulties in local consumption and exports and said it was the most difficult time then of the industry in many recent years.
For the last six months, textile and garment exports brought US$12 billion, down 1 percent over a year back and much lower than the expectation of US$16 billion.
Besides the economy's difficulties, businesses have been tied with many both old and new circulars and decrees which have not facilitated production and trading development.
Sharing the same view, deputy chairman of the HCMC Handicraft and Wood Industry Association Huynh Van Hanh said that the new tax law has increased export duty from 0 percent up to 20 percent on some commodity codes of the wood industry. In the meantime, businesses have been meeting with difficulties in accessing capital for production and exports.
Minister Tran Tuan Anh said that the ministry will accompany businesses to solve their difficulties and take advantage of export opportunities from the Trans-Pacific Partnership (TPP) and the EU-Vietnam Free Trade Agreement.
Problems outside the ministry's jurisdiction will be gathered and forwarded to authorized ministries and agencies to solve, he added.