Dong Nai Animal Husbandry and Veterinary Branch yesterday said that Japan will import Vietnamese chicken breasts from Koyu & Unitek Company Limited in March.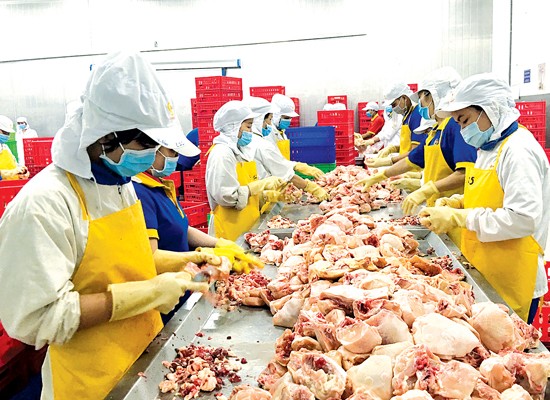 (Photo:SGGP)

In order to enter and access a new market as Japan, the company must product in seft- contained process from feed and breed choice, slaughter etc etc …to ensure food safety.
 
According to Poultry Science Association in the southeastern region, this is the first time Vietnamese chicken breasts will be exported to Japan, creating new signal for the local poultry industry.
 
Koyu & Unitek Company Limited provides poultry slaughtering and processing services in Japan.