The National Wage Council has approved a proposal to increase region-based minimum wage by 15 percent in 2015. The wage after increase is much lower than workers' real earnings now and concerns small garment and footwear companies.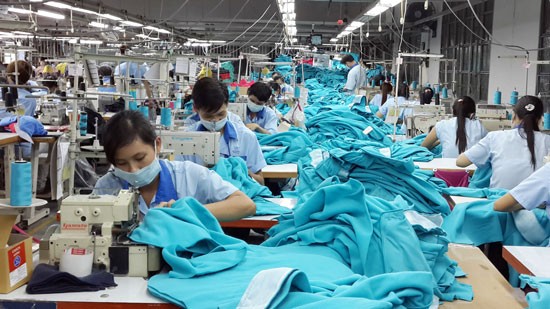 Garment Saigon Company's workers produce export items (Photo: SGGP)
According to the proposal, the minimum wage level will be VND3.1 million a month in Region I where Ho Chi Minh City is listed in, an increase of VND400,000 over the current level.
In fact, businesses in HCMC and the neighboring provinces of Binh Duong and Dong Nai can not recruit any worker with the above wage level. For the last several years, they have paid their workers VND4.5-5 million a month at least and 5-6.5 million at most.
Binh Hoa Garment Company in HCMC pays its 80 workers VND5 million a month at least, said director Phung Dinh Ngo.
Garment and footwear companies are facing with a lot of difficulties. The salary increase is unlikely to help workers much but worsens businesses' difficulties because it make social and health insurances increase too.
The salary increase is expected to most affect the garment and footwear sector because 80 percent of businesses are of small and medium scales.
Tens of thousands of companies closed down last year and the number continued to run up early 2014 including a lot of garment and footwear enterprises.