The Ministry of Transport yesterday said that they would set up electronic toll collection (ETC) at all tollbooths in National Highway 1A and Ho Chi Minh Highway in the Central Highlands from April 30 next year.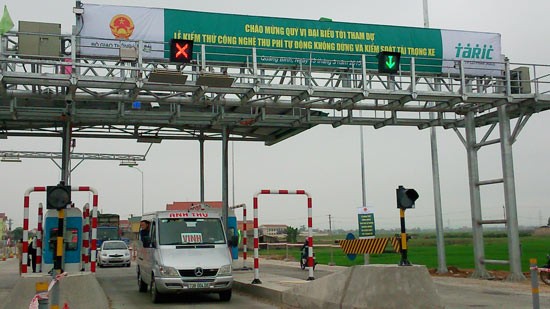 Electronic tollbooth in National Highway 1A in Quang Binh province (Photo: SGGP)
The ministry has chosen Tasco Company to be the investor for this project, who will receive ETC system using radio frequency identification (RFID) technology and transfer it to all tollbooths in the two highways.
So far, the ministry has piloted the technology at three tollbooths in the Highway 1A in Quang Binh and Nghe An, and the Ho Chi Minh Highway in Dak Nong province. It has also approved costs and designs of tollbooths for wide implementation of ETC.
Tasco will establish a company specializing in supply of ETC related services.
The Transport Ministry has asked investors of BOT works in the two highways to sign contracts to use ETC stations unless their projects might be halted.