The total export turnover of farm produce in the first ten months of this year will reach US$10 billion, said Mr. Diep Kinh Tan, Deputy Head of the Ministry of Agriculture and Rural Development in a conference yesterday.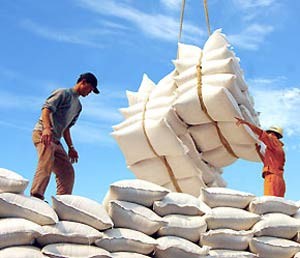 Vietnamese rice is exported to many countries

Mr. Tan said that Viet Nam's agriculture industry is developing dynamically thanks to the continuous increase in farm produce prices and the world's tremendous demand for agricultural products.

Moreover, the quality of Vietnamese rice is also something that the country can be proud of. Many types of Vietnamese rice are sold at higher prices than those of Thailand, he added.

Vietnamese coffee exporters also hold great hope for the upcoming harvest as coffee prices continue to go up quickly due to a bad harvest in Brazil, a key coffee-growing country.

Mr. Tan attended a conference held among small and medium agricultural producers from Asia - Pacific Economic Co-operation (APEC) member countries in the capital city of Ha Noi yesterday to discuss the preservation and processing of farm produce.