Farmers and businesses involved in agricultural production in the country are in despair as prices continue to fluctuate and diseases are unabated, causing havoc to livestock.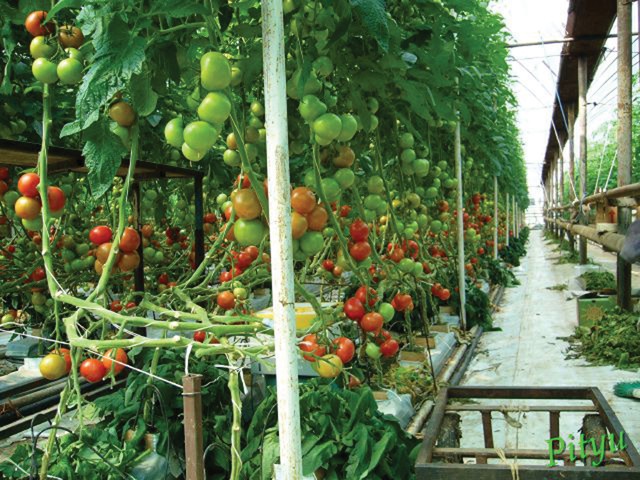 A vegetable farm in Hanoi suburban area.
Price of livestock falls
The Ministry of Agriculture and Rural Development has sent a report to the Prime Minister giving the present status of the livestock sector that is facing many difficulties, especially with prices at an all time low since the last two years.
In the south, a kilogram of pork has fallen from VND50,000 ($2.39) to VND38,000 while industrial chicken has gone down from VND35,000 to VND19,000.
In addition, illegal imports of livestock and pork via border crossings in the North have worsened the situation.
According to Nguyen Van Truc, director of the Saigon Agriculture Corporation, the company had earlier sold 12,000 to 15,000 pigs per week but now that has reduced to 7,000 a week.
Nguyen Quoc Trung, director of Japfa Company in the Mekong delta province of Long An, is concerned that industrial chicken bought at VND19,000 per kilogram sold in supermarkets for VND50,000 per kilogram and VND45,000 in retail markets. This is irrational and while farmers are in despair over low prices, consumers pay higher prices.
Measures to help farmers
Nguyen Quoc Trung said the government should establish wholesale markets where farmers will directly sell their livestock to consumers. In wholesale markets, there can be slaughterhouses to sell animal meat to retailers.
According to Trung, the government should first of all facilitate capital access and offer low interest rates to enterprises to stock and freeze livestock for 3-4 months, as many companies suffer huge losses from price decline. This measure will help surge price after a period of time, especially when there is shortage of livestock.
According to the Vietnam Breeding Association, there will be a shortage of chicken and pork in the upcoming New Year in 2013.

Another safety measure suggested by the association is to exempt animal feed from value added tax (VAT). If the government can exempt VAT on animal feed, this will help farmers and enterprises who are burdened with bank interests.
The government should also provide around VND6 trillion ($288 million) to farmers and companies and extend old loan deadlines to ease and maintain production.