World-renowned keynote speaker, Michael Porter - the legendary global authority on competitive strategy and international competitiveness - will be the distinguished keynote speaker for a one-day international business seminar to be held on December 1, 2008 in Ho Chi Minh City.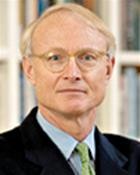 Mr. Michael Porter, one of the most influential business thinkers, will be a keynote speaker at a Ho Chi Minh City conference in December
During his first visit to Viet Nam, Professor Porter, one of the most prominent professors in the history of Harvard University, will chair this seminar themed "Global Competitiveness & Competitive Advantage of Viet Nam" where he will address an expected 1,000 top business leaders, policy makers, scholars, and economists throughout Viet Nam and Asia.
Professor Porter will discuss key issues on global competitiveness, company strategy for developing countries and the competitive advantage of Viet Nam.
Ranked among 50 of the most important and influential business thinkers, and being the world's most sought-after business guru and strategist, Michael Porter is a pre-eminent author with business must-reads including Competitive Strategy (1980), Competitive Advantage (1985), The Competitive Advantage of Nations (1990), and On Competition (1998).
HCMC-based PACE Institute of Directors, which has hosted training classes for more than 45,000 entrepreneurs and directors from corporate and government sectors, is hosting the event.
Further information can be obtained from Communication Manager Mr. Nguyen Khoa Hong Thanh aka Thanh Tom at (84) 912 468 380.