Vietnam licensed 1,619 foreign direct investment (FDI) projects with the total registered capital of US$9.79 billion as of August 20, 2016; a year on year increase of 24.3 percent, reported the Foreign Investment Agency.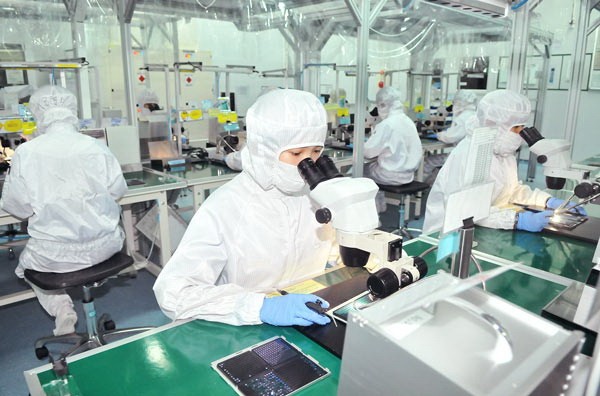 A Japanese firm in Tan Thuan export processing zone (Photo: SGGP)
In addition, 770 projects increased capital by US$4.57 billion accounting for nearly 84 percent of the same period last year.
So, FDI capital totaled $14.4 billion during the first eight months this year, up 7.7 percent from a year earlier.
Disbursement hit $9.8 billion, up 8.9 percent over a year back. Foreign firms invested in 19 fields.
Processing and manufacturing continued to be the most attractive with 678 new projects and 551 capital increase projects totaling $10.53 billion, accounting for 73.3 percent of total registered capital in eight months.
Real estate remained the second rank with 34 new projects and total capital of $836.2 million.
South Korea was the largest investor in Vietnam with $4.8 billion making up 33.4 percent, followed by Singapore with $1.68 billion holding 11.6 percent, Japan $1.46 billion accounting for 10.1 percent.
However experts from the Ministry of Planning and Investment said that if there is no large scale projects in the rest months this year, FDI capital to Vietnam will be unlikely to keep its momentum over the last months.