Foreign direct investment (FDI) capital registered in Vietnam reached US$4.03 billion in the first three months this year, up 119 percent over the same period last year, reported the Foreign Investment Agency under the Ministry of Planning and Investment.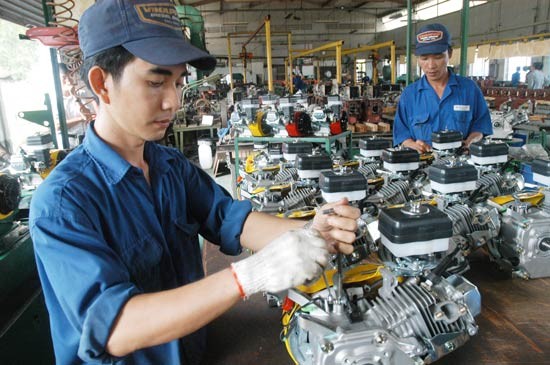 FDI capital to Vietnam exceeds US$4 billion in the first quarter of 2016 (Photo: SGGP)
Disbursement hit US$3.5 billion, a year on year increase of 14.8 percent in the first quarter.
As of March 20, 473 new projects were licensed at the total funds of $2.74 billion, up 77.2 percent in the number of projects and 125 percent in capital volume from a year ago. 203 projects supplemented $1.29 billion in investment capital, up 99 percent and 107 percent respectively.
In March, foreign firms invested in 19 fields. The most attracted one was manufacturing and processing with 216 new projects and 149 capital increase projects. Their capital touched $2.9 billion accounting for 72.2 percent of total registered funds.
South Korea continued to be the largest investor in Vietnam with $888.7 million, followed by Singapore with $554.4 million and Taiwan (China) with $465.6 million.
The most invested provinces were Dong Nai attracting $585.4 million, Bac Ninh $398.2 million and Binh Duong $372 million.