The Ministry of Trade is drafting plans which will allow foreign direct investment (FDI) firms to import commodities for distribution in Viet Nam. Details are expected to be released by the Ministry within two weeks.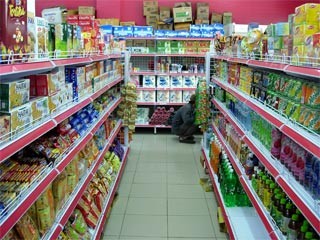 Local distributors will deal with more pressure from foreign competitors (Photo: Hoang Uy)
A MoT official said the decision to grant permission to the firms was based on Viet Nam's commitments to the World Trade Organization (WTO).
In related news, the Prime Minister promulgated Decree 23/2007/ND-CP on February 12 defining in detail laws pertaining to the trading of goods and related activities by FDI firms.
According to the decree, FDI enterprises will, for the time being, be allowed to establish one location only for trading goods imported by them. Of particular interest to such companies is when they will be permitted to open more locations.
According to its WTO commitments, Viet Nam will open the door completely for FDI enterprises to import and distribute goods in the country as of January 1, 2009. New regulations will be drawn up as required.
The ministry is also formulating a decree regarding the import-export activities of foreign firms that do not have a factory or representative office in Viet Nam. While such organizations will also be allowed to import goods into Viet Nam, different regulations will apply.
Since the retail market has been monopolized by local enterprises until now, allowing FDI firms to begin importing and distributing goods into the country will have a big impact on the local market, as local companies deal with more pressure from foreign competitors.