The Ministry of Finance has urged provincial and city authorities around the country to study the prices of certain goods like milk, medicines, and cattle feed, which have shot up recently.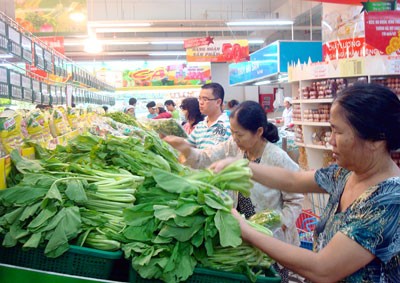 Customers buy vegetables at a supermarket in HCMC (Photo: SGGP)
They went up after transport costs rose as authorized agencies cracked down on overloading of trucks.
 
The ministry wanted the local authorities to keep a close eye on the demand and supply of goods to anticipate price movements and prevent unreasonable price rises, especially of subsidized products like milk, medicines, food, and school supplies.
Those found guilty of rigging prices are set to be publicly named and shamed by the ministry.