The Ministry of Finance has sent a document proposing authorized agencies nationwide to intensify inspecting the price of essential commodities and relevant taxes and fees, aiming to prevent them from irrationally rocketing after petrol and electricity price increases.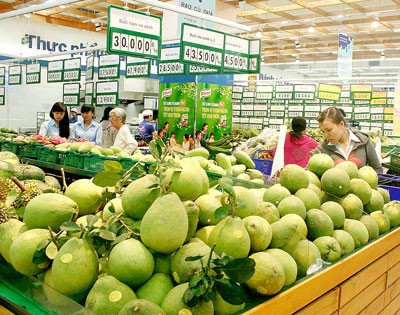 A vegetable stall at a supermarket in Ho Chi Minh City (Photo: SGGP)
Average electricity price has moved up while petrol price has also hiked twice since early this year, which might affect production costs and prices of some goods and services.
Therefore, the ministry proposed the agencies to keep a close eye on goods supply, demand and prices in local and international markets in order to stabilize prices and curb inflation across the country.
Relevant agencies should strictly handle those raising their prices unsuitable with input costs and market prices. Names of the violators will be publicly announced on the media.