Thuan Phat Food Cooperative is recruiting its first food taster, offering what could be the best pay rate in Vietnam: VND15 million (US$750) per hour.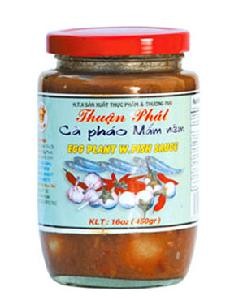 A Thuan Phat product made from solanum, garlic and chili
On June 25, the company's Research and Development Department announced it was aiming to fill the position.
The company said the move aimed to ensure that the development of new products would translate into improved tastes for customers.
The company markets mainly to Vietnamese families and the taster will be the first position of its kind in Vietnam.  The taster will be required to sample and report on the flavors of new products, the firm said.
For information on applying, visit www.nguoinemngon.vn or call (08) 380129399. The official application deadline is on July 15.