The Southern Food Corporation (Vinafood 2) said it will build a high- quality rice growing areafor export in six Mekong Delta provinces .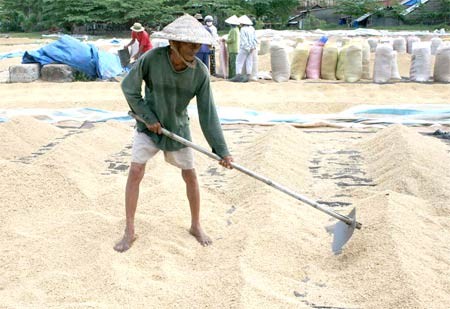 Farmers in the Mekong Delta dry unhusked rice. (Photo:SGGP)
The 6,000 hectares of high-quality raw material rice area will built in six provinces: An Giang, Tra Vinh, Tien Giang, Dong Thap, Hau Giang and Bac Lieu.
Vinafood 2 will select one or two high-quality rice paddies in each province.
Each province will build the high-quality rice production zone according to the country's standard with a 500-1,000 hectare area for the winter-spring crop 2010-2011.
The company will provide agricultural materials at below-market prices and it will sign contracts to buy all of the rice output from high-quality rice zones.