The number of foreigners and oversea Vietnamese buying houses in Vietnam has been far behind forecasts since the Housing Law 2014 took effect in July, said economic expert Dinh The Hien at a seminar in Ho Chi Minh City on Monday.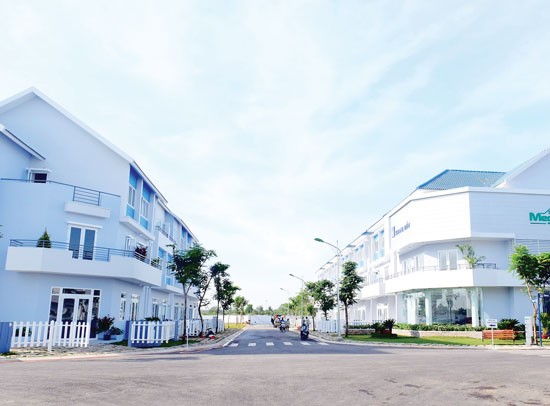 A housing project in District 9, HCMC (Photo: SGGP)
The seminar was hosted to solve problems for foreigners and oversea Vietnamese to buy houses in Vietnam.
The Housing Law 2014 permitting foreigners to buy houses in Vietnam has been expected to heat up the real estate market with an increase of foreign house buyers. However it has not been as expected because of many reasons.
Among them is that decrees and circulars guiding implementation of the Housing and Real Estate Laws have not been issued.
Deputy chairman of the Committee for Oversea Vietnamese Affairs (COVA) in HCMC Tran Hoai Phuong proposed authorized agencies to simplify procedures and provide transparent database to improve the condition.
The Ministry of Construction and the State Bank of Vietnam should ensure the rights of foreign house buyers, facilitating money transfer into their accounts when they resell properties, he suggested.
According to statistics by lawyer Nguyen Van Hau from the HCMC Lawyer Delegation, about 400 oversea Vietnamese and foreigners bought houses in Vietnam in the period of 2009-2014.