Total forest product exports hit a record high of US $5.3 billion in 2013 with a monthly average of $425-450 million, according to the Ministry of Agriculture and Rural Development. This gives a total increase of 15.24 percent compared to 2012.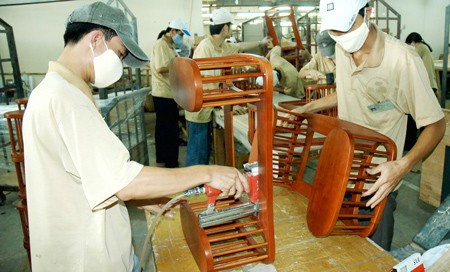 Illustrative image. (Photo: SGGP)
Exports of forest products were at $227 million. This is a rise of 6.6 percent since 2012, achieving 75.7 percent of the annual target of total exports, according to the Ministry. These products include rattan, bamboo, and sedge.
Wood exports were also at a high.  Exports to South Korea raised 45.4 percent, China at 30.7 percent, Japan at 16.1 percent and the US at 8.6 percent.
By the end of 2013, the area of new forest is estimated at 213,200 hectares, up 14.5 percent year-on-year, according to the Ministry. The area of protected forest is at 4.2 million hectares, up 52.7 percent year-on-year.