The France Development Agency (AFD) will provide US$1.09 million for a US$1.3-million geographical indication (GI) development project that was launched during a conference in Hanoi on November 11.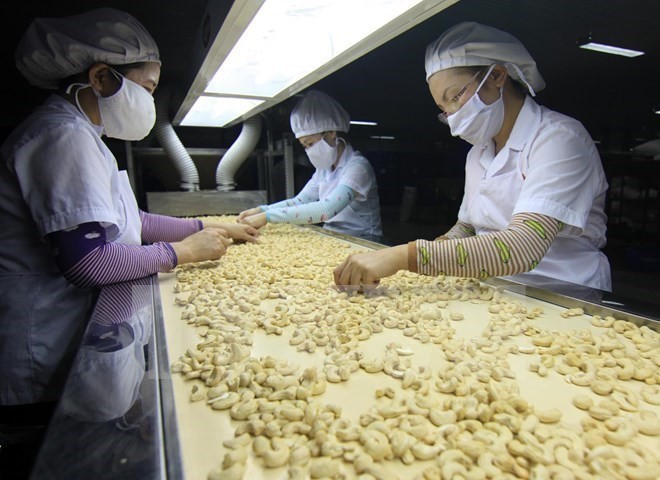 Illustrative image. (Source: VNA)
The project is expected to help Vietnam improve GI registration and supervision by building a new approach to theoretical, policy and practical issues basing on the experience of European countries, including France.
A joint venture, comprising the Rural Development Centre, the Research Centre for Agricultural System Development and the French Agricultural Research Centre for International Development, will be in charge of implementing the project.
According to Tran Viet Thanh, Deputy Minister of Science and Technology and head of the Department for Intellectual Property, Vietnam has a few products having GI, failing to draw customers' interests in local products.
He noted that with its sound experience in the field, France can assist Vietnam in compiling dossiers applying for the protection of the first GIs.
Thanh also pointed to the need for relevant agencies to design suitable mechanisms and policies in the field.
Through the project, Vietnam is expected to make GI a fundamental and effective trade tool in agriculture and food production, he said.
Specifically, the project is hoped to help improve the capacity of enterprises in seeking markets for Quang Tri peppercorn and Binh Phuoc cashew, he added.
Meanwhile, Bruno Vindel, AFD project manager, said that an effective GI system should be based on collective activities at local level, which involves businesses, producers and processors, and local government, and support policies.
Together with supporting the GI building for the two above products, participants proposed the setting up of two GI management models in Quang Tri and Binh Phuoc provinces, the establishment of business and farmer associations, and the publication of a guidebook on GI management and exploitation.