The Vietnamese central bank has just discovered serious fraud on the part of a Cambodian company offering a Vietnamese firm an attractive loan that would eventually cheat them of US$3 million.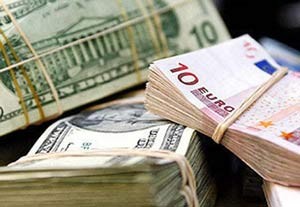 The Vietnamese central bank discovers a serious fraud committed by a Cambodian company
The State Bank of Vietnam's Credit Information Center discovered that the KSV Development Co. Ltd based in Phnom Penh has conducted no official business transactions in Cambodia since it was founded this May.

Last September, the firm invited Ho Chi Minh City-based Tan Quoc Te Import-Export, Investment and Construction Company Limited to invest in "The Five Start Healthy Island [sic]" in Cambodia, worth up to US$250 million.

KSV pledged a three year, interest-free, loan for the project. The loan would then incur only 1.5 percent in annual interest for the following seven years. The catch, however, was that Tan Quoc Te was to deposit US$3 million into an SVS account in order to receive this loan.

KSV later sent a copy of a US$250 million check deposited at the Deutsche Bank branch in Switzerland in favor of Tan Quoc Te to prove its "seriousness and goodwill."

Tan Quoc Te, in order to verify KSV's financial status, hired the Credit Information Center (CIC) to investigate. CIC discovered the check was forged.

Additionally, the Deutsche Bank denied ever having KSV as a client.

Tan Quoc Te's director Pho Phu said that due to these doubts, they did not deposit the US$3 million.

According to a CIC officer, many foreign organizations are playing on Vietnamese companies' demands for capital by offering attractive loans and projects; unfortunately, "most of them are just bogus."

Recently, a self-called Eminence Group claiming to be based in the US sought Vietnamese government approval to build a giant US$30 billion steel complex in central Vietnam. This mega project later turned out to be bogus, and the firm chairman, a Taiwanese, is nowhere to be found.