Eighty foreign direct investment projects, worth US$ 1.2 billion, were registered nationwide in July, increasing the total FDI capital lured to the country in the first seven months to $10 billion, said the Foreign Investment Agency on Monday.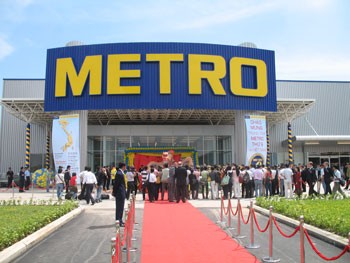 Metro retail group opens the 9th store in Bien Hoa city, southern province of Dong Nai on July 9, 2009 (Photo: Tuong Thuy)
Although the total FDI capital failed to meet the Government's goal, at 18.8 percent in comparison with the same period last year, the released capital was rather high at $4.6 billion, making up 46 percent of total capital, setting a new record in released capital of FDI investment.
The target of released capital in 2009 is $8 billion, said the ministry.
Several groups expanded production and trade, such as La Vie, DHL, Metro and Prudential.
The Sai Gon Atlantics Resort in the coastal province of Ba Ria- Vung Tau, invested by US-based Winvest Investment, was reported to have registered $3.8 billion.