All garment and textile enterprises in Ho Chi Minh City have stepped up production so as to timely deliver goods to importers in the US, EU and Japan before the Tet holiday season begins.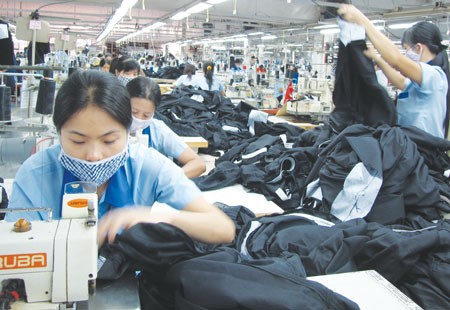 The garment and textile industry is expected to maintain a stable growth rate in 2013 (Photo: SGGP)
With only ten days to go before the nine-day long Tet Lunar New Year holidays begin, production is being stepped up before workers return to their hometowns to be with their families.
Enterprises are therefore working with speed and full capacity to ensure timely delivery. In case of delays in dispatch of goods, they will have to pay a much higher amount by way of airfreight costs.
Small and medium businesses have received orders for delivery till the second quarter of the year while large enterprises have got orders from long-term partners for the entire 2013.
According to Vietnam Textile and Apparel Portal (Vistas), the garment and textile industry is expected to maintain a growth rate of 12-15 percent and an export turnover of US$18.8-19.3 billion this year.