Vietnam's garment and textile industry targets at an export turnover of US$28-28.5 billion this year, said the Vietnam Textile and Garment Association.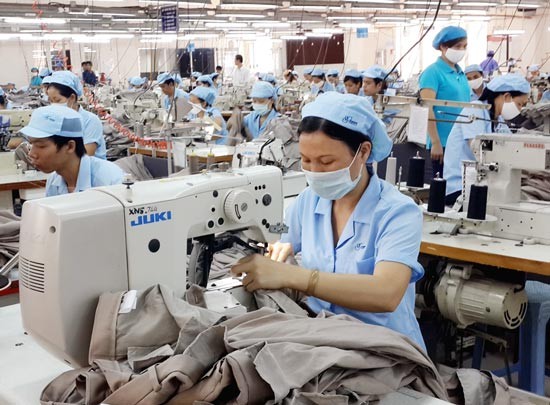 Production of export clothes at Saigon 3 Garment Company (Photo: SGGP)
The export turnover exceeded US$24 billion last year, a year on year increase of 19 percent. Of these garment products yielded US$21 billion up 17 percent over the same period last year and fibre exports brought over US$3 billion.
Export value to the United States market was estimated at US$9.8 billion, up 12.6 percent against 2013 however, it is forecast to be topped US$11 billion this year.
The export value to the EU went up 17 percent, reaching US$3.4 billion and is expected to hit US$4 billion this year.
Vietnam National Textile and Garment Group said they would invest about VND9 trillion (US$421.15 million) in building up a material production zone in the 2015-2016 period, aiming to reduce dependence on imports.
The group is expected to be able to supply their businesses with 55 percent of cloth types by 2017.